How do I edit time entries?
Go to the Time Tracking section in Matter365, find the time tracking you wish to change.

You can also open the matter you are working on and go to the Time Tracking tab.

Editing Activity (Time Tracking)

You can the whole Activity by clicking on Edit Activity, where you can edit which matter the Time Tracking is for, User, Billing Rate, Activity Code, Date and Description: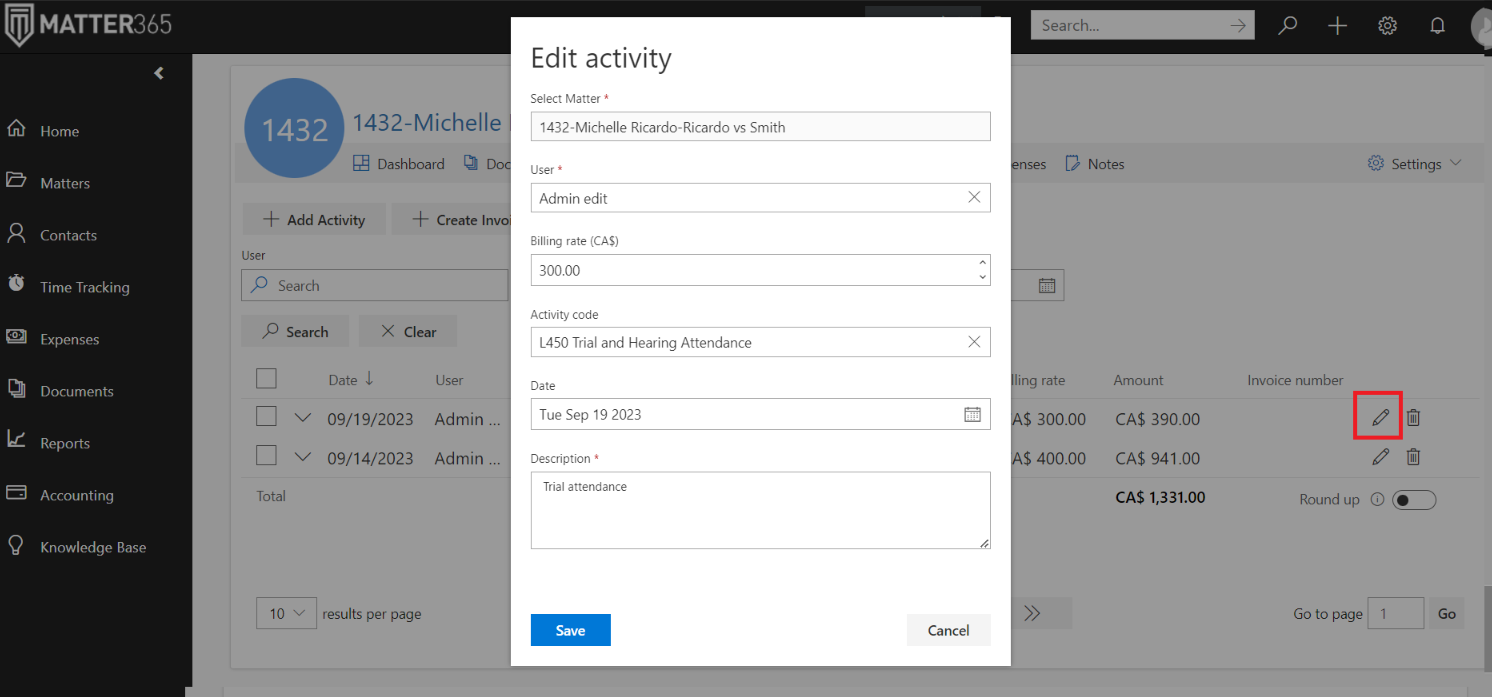 Click "Save" to finish.
Edit subitem

Click on the arrow
to the left of
the row to expand the time tracking activity and show it's subitems.
Matter365 will create a sub
item
every time the timer is started and stopped.
The Time in
e
ach of these subitems
can be edited.
Click on the pencil next to the subitem you wish to change.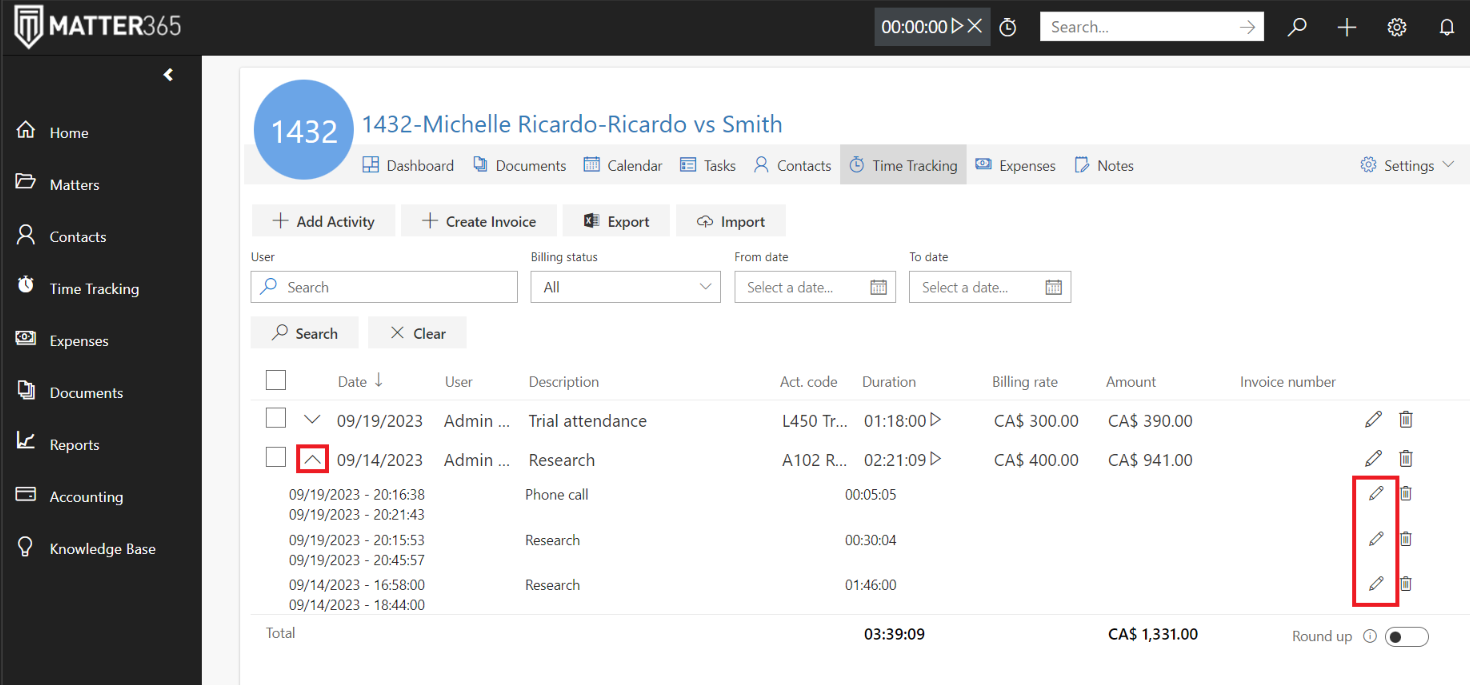 When you click on the pencil you will get the Edit subitem pop-up window where you can edit the date and time for that subitem:

Click "Save" to finish.

Related Articles

Time Tracking

In order to bill for their activities, lawyers must track their time and be able to connect it to Matters they worked on. The time that isn't being tracked will result in missed billings, and that's never a good thing. For that reason, the time ...

Expense tracking

Not all of the billable activities can be tracked by docketing time. Sometimes lawyers encounter expenses they need to cover in favor of the client, and they need to efficiently keep track of them. Creating a new expense There are several ways of ...

How do I edit a Matter?

To edit a Matter, click Settings -> Edit. That will take you to the Matter settings page. On the Matter settings page, Matter owners can change Matter general info like description, status, type, source, etc. They can manage external Contacts ...

How do I edit Activity Codes?

To edit the Activity Codes for your Matters go to Settings > Activity Codes: You can add new Activity Codes, and edit or delete the old ones.

September 2023 Update

05.09.2023 Invoices page updates You will now see a confirmation message when Syncing an invoice to QuickBooks Online or sending the invoice to the customer. You can Confirm or Cancel the action: 20.09.2023 Time Tracking Start and End Time You can ...