07.04.2022

Mass email storage



Our new update will let you store multiple emails at the same time. We have also added an option to rename the emails and select the folder in which they will be stored.

Click on "Store Emails" and then select the emails you want to store in a matter.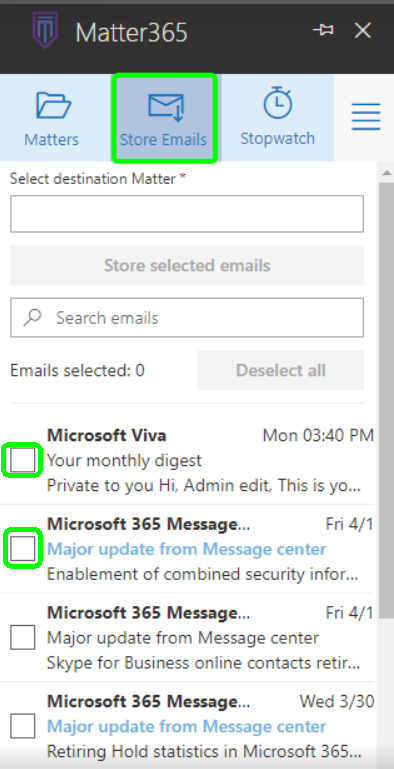 Select the matter from the drop-down menu. Then select the Destination folder and check the option to rename the emails before storing them if you want to rename them: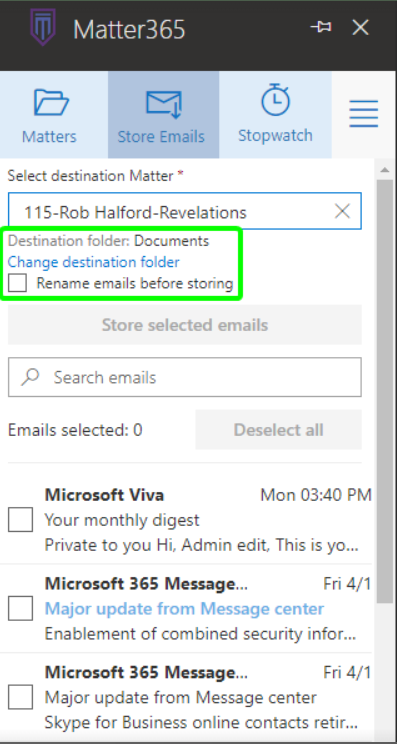 The default Destination folder is the "Documents" folder. If you choose a different folder, Matter365 will create new folders named "Emails" / "Attachments" if those folders don't already exist and store the emails/attachments there.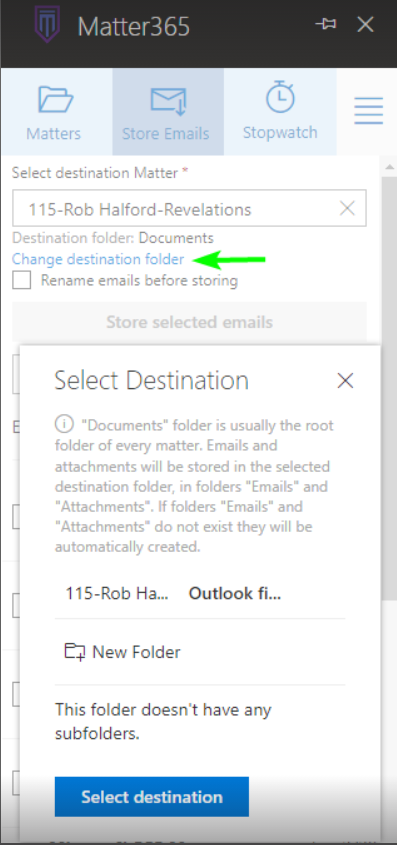 If you want to rename the emails before storing them, select the "Rename emails before storing" option. Type in the new names and click "Save":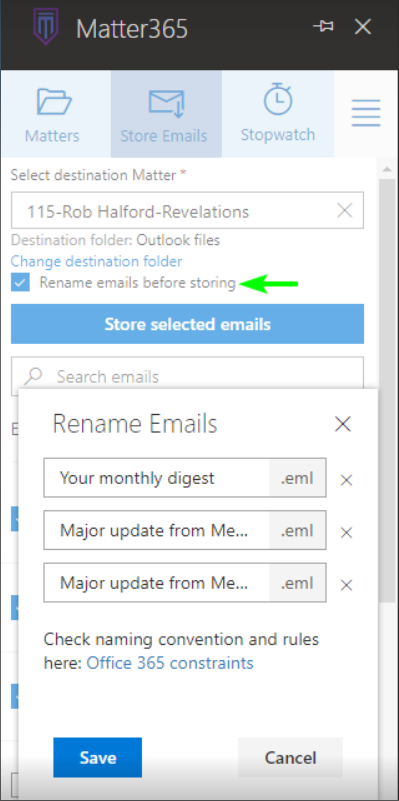 Once the storing is completed you will see this message: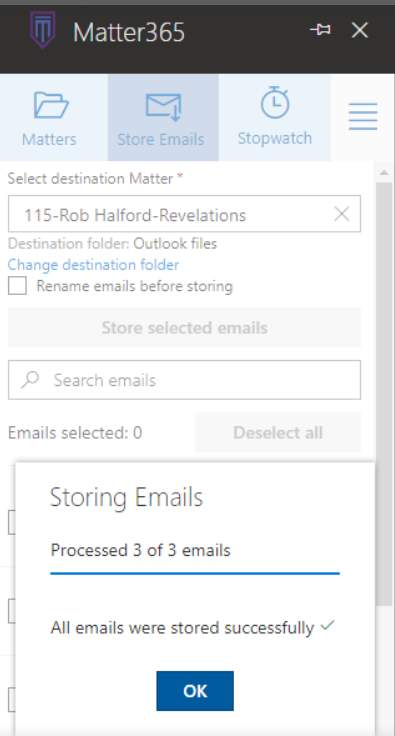 Another new feature lets you hover over an email while using the Matter365 Add-In and see more details about the email ( email subject, sender, email body preview, etc.) :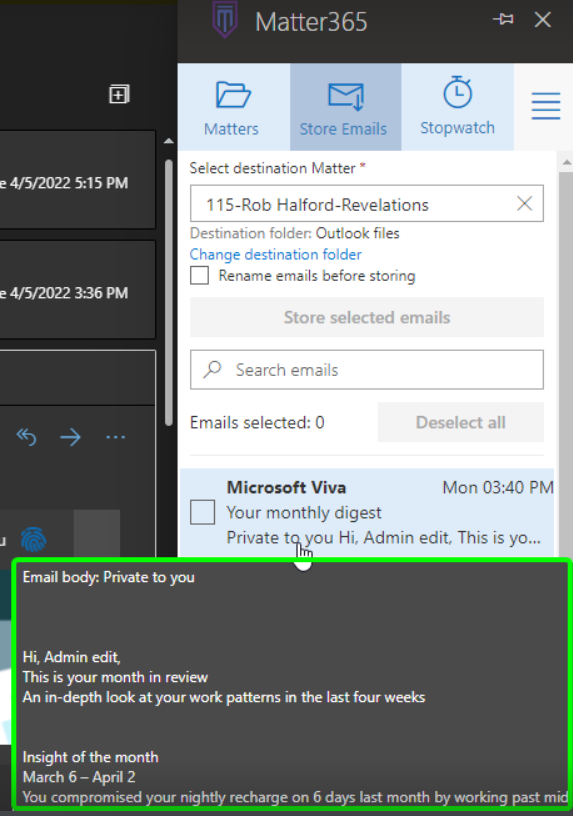 Automatically populating Matter details when creating an Invoice from the matter Time Tracking/Expenses page



When you create an Invoice from the Time Tracking or Expenses page of a Matter, the new Invoice will be automatically populated with that Matter's details: